Watchful Eye was formed to help small to medium businesses who are disproportionately more often victims of Employee Fraud, and where it is more likely that this fraud threatens their existence. When we were a victim of Employee Fraud, gambling was claimed to be the motivation for the fraud.  Gambling appears to be a common reason or excuse for fraud and can make it very hard to trace what actually happens to cash once it has been stolen from the company.  Watchful Eye's continual monitoring of your financial data means you are alerted to anomalies so you can prevent this misappropriation of funds over a long period from happening.
http://www.nzherald.co.nz/nz/news/article.cfm?c_id=1&objectid=11737076
6:00 PM Thursday Oct 27, 2016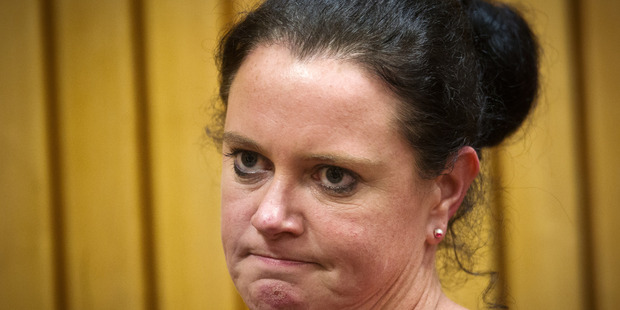 Tania Whiteman at her sentencing in the Rotorua District Court. PHOTO/STEPHEN PARKER
A Rotorua woman who stole more than $300,000 from her employer, pushing them to the brink of bankruptcy, has been sent to prison.
Tania Joy Malcolm, 38, who was referred to in court proceedings by her maiden name Whiteman, stole about $305,000 from her employers Pearce Flooring over a two-year period, spending it, at least in part, gambling.
She was sentenced today in the Rotorua District Court after previously pleading guilty to two charges of obtaining by deception.
Judge Louis Bidois sentenced Whiteman to 33 months in prison and ordered her to pay reparation of $150,000 to her victims, Pearce Flooring owners Malcolm and Maryanne Pearce.
Whiteman kept her back to the public gallery throughout the sentencing, which was filled with her victims and their family, her husband and his family.
According to the police Summary of Facts, Whiteman was employed as accounts and payroll administrator at Pearce Flooring and had access to all the company's bank accounts.
Between June 2013 and October 2015 she transferred a total of $89,350.01 to herself in 'wages' she was not entitled to.
During the same period she also transferred more than $200,000 from the accounts of Pearce Flooring into either her personal account or that of her husband, Darryn Malcolm.
Whiteman's lawyer Martin Hine said her remorse had been "heartfelt" but this was challenged by Judge Bidois who said there was no overt evidence of this, in the form of either a written apology, attempt at a restorative justice meeting or fire sales of her assets to repay what she stole.
Judge Bidois also questioned why Whiteman had never explained where or on what the money was spent.
"That's one of the first questions I would have asked her, where has the money gone, the victims want to know."
Mr Hine said he had asked those questions but had not had any answers.
"We know some was put in a TAB account so at least some of it was applied on gambling."
Judge Bidois said Whiteman's offending was premeditated and caused significant damage to the personal and professional reputations of her victims.
"This has had a devastating effect on your victims' wellbeing and they now face an uphill battle to catch up. It is hard to believe your husband did not know about your offending."
Outside court Whiteman's brother-in-law, Lance Malcolm, said his family wanted to "wipe their hands of her".
"She's got away with murder as far as I'm concerned."