There has been a lot of coverage of this case.  If one theme should be raised to my readers, it is that threatening behaviour of fraudsters is quite common – being 'grumpy', 'unapproachable', etc is a common front to avoid being questioned. Care should be taken when trust is placed in staff with these attributes.
Also validating suppliers so 'imaginary' ones do not get set up in your accounting system (let alone having invoices paid to them) is very important.  Our philosophy is around having integrity in your data – checking all Suppliers & Customers against the Companies Office (NZ) or ASIC (Australia) – which would prevent the creation of and payment to these bogus entities.
http://www.stuff.co.nz/national/crime/89984177/transport-ministry-to-improve-employee-screening-after-reviewing-former-manager-joanne-harrisons-700k-fraud
March 2 2017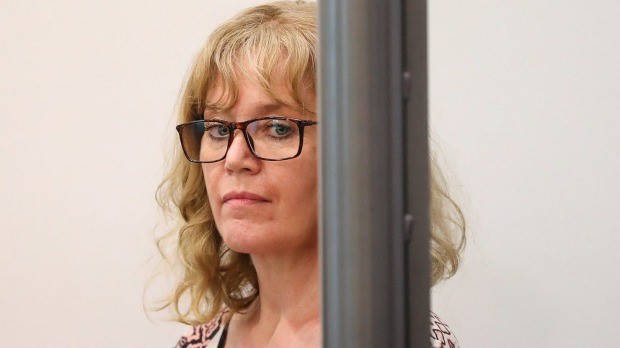 CHRIS SKELTON/FAIRFAX NZ
Former Transport Ministry manager Joanne Harrison deceived the ministry and stole more than $700,000 of taxpayers' money.
A former Transport Ministry manager used fake names, bogus entities and gifts to colleagues to deflect attention from her $725,000 fraud.
But she batted away queries on a $123,000 payment, claiming a "genuine misunderstanding" about contracting policy, as she spun what the ministry called a "web of deception".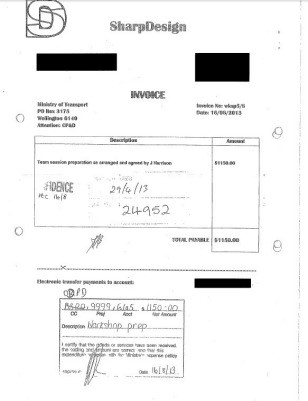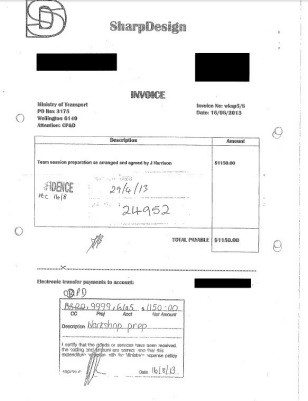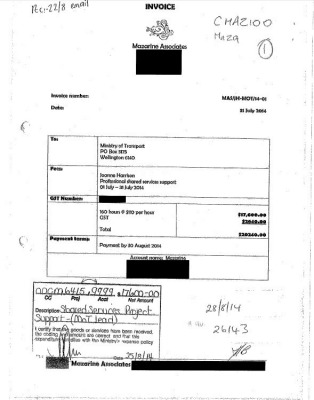 MoT
Documents the Ministry of Transport released on March 2 2017 about the Joanne Harrison fraud investigation.
Harrison, also known as Joanne Sharp, was the subject of a fraud investigation in Australia before she landed a job at the ministry, where she stole more than $725,000 to pay off credit cards and her mortgage.
In February, she was jailed for three years and seven months after admitting charges of dishonestly using a document.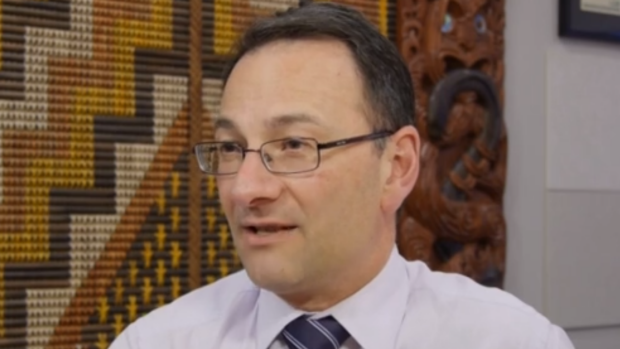 SSC/VIMEO
Transport Ministry chief executive Peter Mersi found himself handling the Harrison fallout, having stepped into the job just days before news of her fraud broke.
Harrison was appointed general manager of organisational development in July 2013. She was accused of lying to the ministry about contracts repeatedly, from as early as October that year.
Fake names and bogus entities were used in the offending.
Harrison authorised a $227,127 payment to "Sharp Design" and lied about work the entity provided. She also authorised $499,223 to Mazarine Associates and EJW Consultants, entities she was also linked to.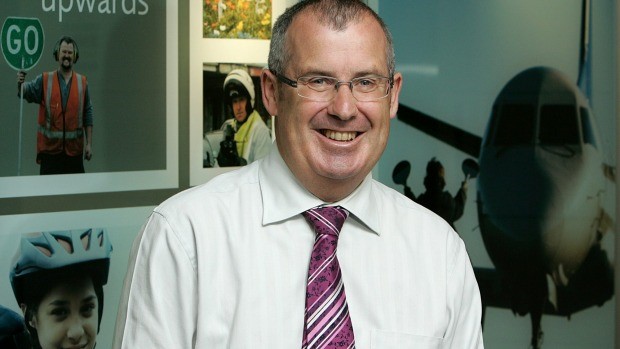 CRAIG SIMCOX/FAIRFAX NZ
Former MoT boss Martin Matthews says he acted "swiftly and decisively" to investigate Joanne Harrison.
"Harrison created a web of deception by bestowing gifts to chosen staff members and work favours to some senior management peers," the ministry's victim impact statement to the court said.
This was calculated to create "relationship capital" that Harrison would later use to "deflect attention" from her fraud.
IMAGINARY CONTRACTORS One of Harrison's creations was "Mark Sharp", who had three degrees and in late 2014 told a ministry legal adviser that he was setting up offices in Brazil and Spain.
Concerns were already raised by this point about design and security services provided without written contracts.
Another persona was "Elizabeth Williams", contracted to provide "assessment benchmarking, discovery workshop, productivity and globalisation talent analysis".
Harrison told acting chief executive Andrew Jackson that a contract with Williams would exceed an original estimate of $90,000.
Harrison then emailed an address set up for the fake contractor, saying she was looking forward to seeing her at a project meeting. She also signed a ministry contract with a fake signature for Williams.
COLLEAGUES BETRAYED "No-one in the ministry has been immune from Harrison's fraudulent actions," MoT chief executive Peter Mersi wrote in the impact statement.
He confirmed on Thursday the ministry planned to improve employee screening processes after a ministry-commissioned independent review found they had "fallen behind" best practice.
"In circumstances such as these, it is prudent to confirm that our policies, processes and procedures are robust."
The review made 33 recommendations, with 14 completely or partially implemented already, and 19 to be addressed in months ahead.
"The review of financial controls found our policies to be generally sound, but highlighted some improvements around contracting," Mersi said.
A review of employment screening processes found these needed updating.
"… The ministry accepts these recommendations, and is determining how best to implement them," Mersi added.
GUNNING FOR WHISTLEBLOWERS A former MoT manager said on Thursday that the documents proved staff raised concerns about Harrison years before she was outed.
And the emails she sent, filled with excuses, were typical of her character. "She just comes in effusively, over the top, apologising for the delay."
He said that, when concerns were raised about Harrison, she would apologise profusely and pretend to have altruistic motives.
But she would try to find the people responsible for raising the concerns "and would then gun for them", he said.
Former ministry chief executive Martin Matthews said on Thursday that he stood by his handling of the case.
He is now auditor-general, and said the Harrison fraud showed all chief executives had to be vigilant.
When Harrison was hired, he was never told about her aliases, he said, accusing her of being "sophisticated and manipulative".
Matthews wrote to Harrison on April 22 last year, saying he had received serious allegations about contractual relationships. He revoked her building and computer access and secured her filing cabinet.
The Serious Fraud Office investigated. Harrison fled to Canada, before returning and being arrested at Auckland International Airport on August 5.
In November, she admitted three charges of dishonestly using a document.
Police are continuing to chase assets linked to Harrison, including a Northland home her husband owns.
-Stuff