Gambling is cited by many as their reason for defrauding their employers and something to be aware of as an employer with your staff.  More and more we are seeing this reason used in court, but it is hard to gain an accurate picture as many exaggerate the extent of their gambling issues to garner sympathy.  This is something Judges seem aware of, acknowledging gambling addictions as explaining but not excusing the offending – as is the case here with this offender receiving a jail sentence and the business not recovering any of the stolen funds. It was pleasing to hear that this business survived, but the longer the fraud continues the higher the cost to the victim organisation and the less chance it will survive.
http://www.nzherald.co.nz/fraud/news/article.cfm?c_id=213&objectid=11848537
March 2 2017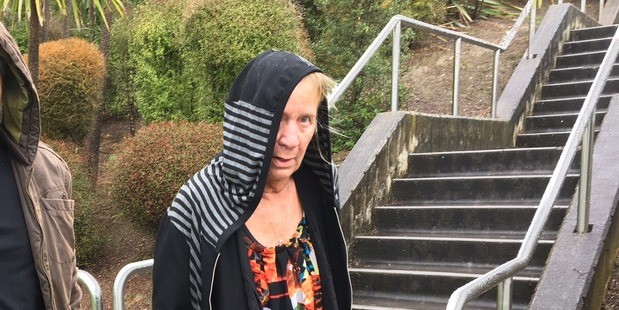 Lois Jean Povey, of Raglan, leaves the Hamilton District Court last month. Photo/Natalie Akoorie
An office administrator who pilfered more than $200,000 from her employer's bank account says she used the money to fulfill her gambling addiction.
Lois Jean Povey, 58, appeared in the Hamilton District Court today, where through her lawyer Hayley Carson she admitted two representative charges of false accounting and theft by a person in a special relationship.
Her offending occurred over a five year period – between June 10, 2010 and December 21, 2015 – and involved 76 separate fraudulent transactions to a total of $203,508.
The largest transaction was for $7625.49.
When questioned by police, Povey admitted stealing the money and said she had used it on her gambling problem with pokie machines – an addiction she said she has since kicked.
Povey's frauds came about after a restructure by her employer, AP Group, where she was a personal assistant and office manager. After the restructure she was given control of receiving and collating invoices and obtaining authority for payment.
Povey, of Raglan, would assemble the invoices and get approval from the business owner. She would then create a payment schedule and direct credit suppliers' bank accounts.
When creating the schedule she also created a dummy invoice – with a regular supplier's name so as not to arouse suspicion – and list her own bank account to pay the money into.
She would transfer money from one of the company's four bank accounts that she had control over into her own personal account.
The supplier was none the wiser as it wasn't sent an invoice and would only be detected if someone noticed the account number was wrong.
It was when a second person was employed in the office, in June 2015, that her offending began to unravel.
That employee took over responsibility for receiving all of the creditor's invoices and matching them to purchase orders.
She noticed that the company had received an invoice for work on a vehicle that didn't belong to the company – but to Povey.
Povey was alerted who confirmed it was an invoice for her daughter's car and that "she would take care of it" and took the invoice.
Later it was noticed that the invoice had been paid using a code for it being a company vehicle and that two other invoices for the defendant's personal vehicles had also been paid for with company money.
An investigation was launched by the company's accountant in November 2015 and the misappropriation was uncovered.
After the investigation, Povey was dismissed.
Police said it appeared unlikely there was any prospect for reparation as after a freezing order was placed on her accounts, only $1000 was recovered.
However, Carson said her client was currently "attempting reparation but at this stage we don't have a figure available".
Povey was convicted by Judge Phillip Connell and remanded on bail for sentencing on July 17.
He sought a pre sentence and reparation reports and a report on her suitability for a home detention or community detention sentence.
– NZ Herald