Watchful Eye, we like a surveillance camera for your accounting system.
https://www.news.com.au/finance/work/at-work/from-freebies-for-mates-to-150000-fraud-employee-theft-costs-australian-business-billions/news-story/ac7b41f93ace63b20ff99b5e3d1b712a
IT'S an epidemic costing Aussie businesses $1.5 billion a year, but many of us have been guilty of it at one point or another.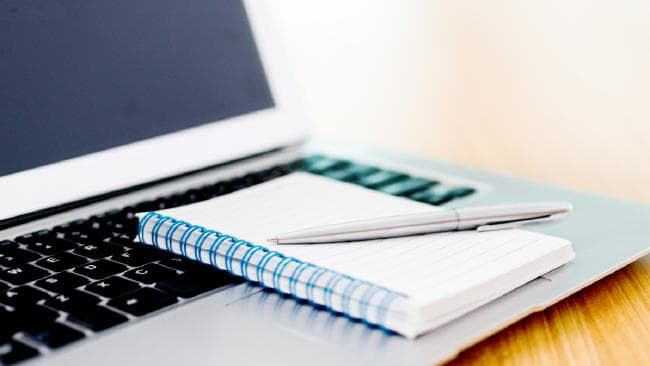 Stealing office supplies might be tempting, but you shouldn't do it.Source:istock
IF YOU'VE ever taken a pen, notepad, stapler or even a Post-It note home from the office, you're part of a problem costing employers $1.5 billion a year.
According to the Australian Federal Police, staff and former staff are responsible for 70 per cent of business fraud, while the Australian Retailers Association estimates 55 per cent of stock shrinkage is due to employee theft.
"Employee theft is a reality that all kinds of businesses have to deal with," said Michael Wilkinson, senior adviser with workplace relations firm Employsure. "It may take the form of a cashier 'forgetting' to swipe a friend's purchase or an employee funnelling thousands of dollars into a personal bank account."
Mr Wilkinson said Employsure, which works with more 20,000 small businesses, had come across many serious cases, both proven and unproven. "One client was running a small business importing Italian coffee machines," he said.
"As he spent a lot of time visiting potential clients, he was often out of the warehouse for long periods of time. Over several months, he realised money was being stolen from the safe in his office.
"Several employees had access to the safe, and the business owner had no idea who was stealing the money. One Friday evening, he decided to place a hidden camera in his office to catch the perpetrator.
"The following Monday, he viewed the footage and discovered who had been stealing the money. He then removed the camera from the office, confronted the employee with the evidence and terminated his employment for serious misconduct. The business owner then also provided a copy of the recording to the police."
In another case, the owner of a building supplies company caught an employee making refunds totalling over $150,000 into their personal bank account and covering it up by forging stock records.
"The business owner was first alerted by their business banking service for suspected fraudulent activities," Mr Wilkinson said.
"The owner checked CCTV footage and caught the employee red handed, in the act. The employee was confronted with the evidence, terminated for serious misconduct and turned over to police."
And in another case, a senior employee at a not-for-profit organisation was found to be using the charity's credit card for personal transactions.
"Over $1400 was spent on an insurance policy, $200 at a spa treatment, hundreds on phone bills, taxi transactions, food and beverages, all at an estimated total over $8000," Mr Wilkinson said.
"The employee strongly denied the evidence declaring she was victimised and being targeted — claims which were later found to be untrue. We then helped that client manage the process of termination in a fair and efficient way, in line with the Fair Work Act."
As workplace law expert Melissa Demarco points out, while theft of fraud is considered "serious misconduct" under the Fair Work Act, "it is not always the case that theft will justify summary dismissal".
"A retail employee stealing a tin of Milo may justify a verbal warning," Ms Demarco writes.
"An employee may be able to make a successful unfair dismissal application if, for example, an employer has not conducted a proper investigation before the employee is dismissed or if behaviour such as theft was condoned on previous occasions."
Many employers may be tempted to install hidden cameras or other surveillance methods if employees are suspected of taking company property — but Mr Wilkinson warned that "filming employees needs to be approached very carefully".
Surveillance and privacy laws are confusing and inconsistent across the states and territories and "in most cases, legislation is device-specific and applies more broadly than in the workplace", according to WorkplaceInfo.
"Are you looking to fix a problem or is it just a case of filming for the sake of it?" Mr Wilkinson said. "You should also be aware that there are different surveillance laws in each state and territory. It is important to understand your obligations and get it right."