As part of our overall anti-fraud philosophy we suggest that you be professionally sceptical and respect your instincts.  This does not guarantee protection, especially when some people take enjoyment in breaching your internal controls, and when their behaviour is irrational and out of character.  Without reporting on your financial transactions and data it is hard to protect yourself.
http://www.stuff.co.nz/national/crime/89355773/former-ird-staffer-jailed-for-theft-of-265k
February 13, 2017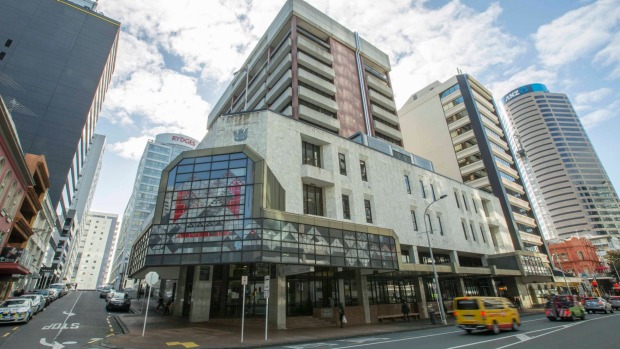 BEVAN READ/FAIRFAX NZ
KELLY DENNETT Last updated17:00, February 13 2017
Michael Marsom appeared for sentencing in the Auckland District Court on Monday.
A long-time Inland Revenue employee has been jailed for stealing $265,000 by manipulating internal systems so money was paid into his own account.
However at his sentencing at the Auckland District Court on Monday, Judge Ema Aitken noted that the reasons for 36-year-old Michael Joseph Marsom's offending wasn't clear- because he didn't immediately spend the money.
Marsom admitted four charges of dishonestly accessing a computer system for pecuniary advantage, and a further four of dishonestly using a document to obtain tax refunds.
In relation to the former, Marsom changed the details of a taxpayer and added his own bank account details to their information, noting in the system that the person was entitled to a refund when they weren't.
During his nine year employment at IRD, in 2013 he made four separate transactions into his own account.
The first was for more than $200,000, and three further amounts of $21,000, $8000, and $29,000.
The total amount was $265,000.
The court heard that for a long time Marsom didn't bother spending the money, and it sat in his account.
"He wants to make it clear to the court that he didn't know what he was going to do with the money when it was obtained," Marsom's lawyer Fraser Hawkins said at sentencing.
"It's very odd behaviour I have to say," Judge Aitken said.
Only later did Marsom decide to invest the money into starting three businesses, which he later used to fraudulently try and claim more than $125,000 in GST returns by submitting fake invoices.
Only $31,452 was paid out.
Judge Aitken said although the money from the first lot of offending had sat in Marsom's account for a significant period, she disagreed with Hawkin's suggestion that the offending was "impulsive".
"I struggle to accept the submission that someone impulsively takes $265,000," she said.
The fact the money was untouched for so long was neither an aggravating nor mitigating factor against him, she said.
His offers to repay the money was unrealistic, she said.
Marsom received sentence reductions for an early guilty plea and his previous good character and lack of convictions.
The end sentence was two years and six months.
-Stuff