Watchful Eye has a useful feature that searches the companies office for your Employee's addresses to look for Suppliers, Directors & Shareholders who have a similar address.  This would have identified the offending in this case.
http://www.nzherald.co.nz/business/news/article.cfm?c_id=3&objectid=11644370
11:28 AM Wednesday May 25, 2016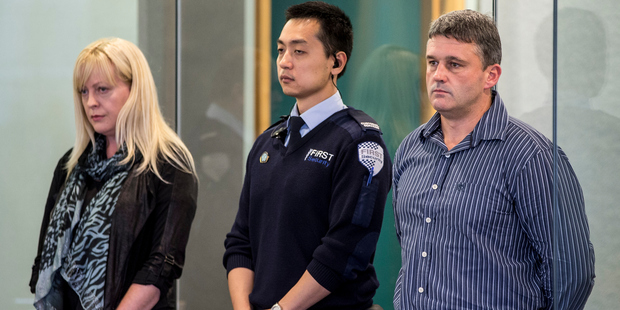 Paul Rose, 44, has been convicted on nine charges of obtaining by deception while his former partner Jane Rose was convicted on eight of the same charges. Photo / Michael Craig
A former Mighty River Power engineer has been sentenced to 3 years 2 months' jail for a $2.2 million fraud.
His estranged wife was sentenced to 9 months' home detention for assisting him in some of the offending.
Paul Rose, 44, has been convicted on nine charges of obtaining by deception while his former partner Jane Rose was convicted on eight of the same charges.
Paul Rose was found guilty over obtaining about $2.2 million in payments from Mighty River Power (MRP) while Jane Rose was guilty of being associated with about $1.8 million of these.
This amount does not represent the financial harm suffered by the energy company, nor the benefit the offenders received.
Justice Rebecca Edwards said this morning that she could not be satisfied that MRP had suffered direct financial loss of more than $60,000.
While not pinning an exact amount on the benefit he received, Justice Edwards said Paul Rose shared "in a substantial way" in "ill gotten gains".
"The motivation for your offending, Mr Rose, was greed," the judge said.
A jail sentence was the only appropriate one for the father-of-four, the judge said.
The offending took place over Paul Rose's eight years of employment with MRP, which ended after an investigation and his subsequent dismissal in December 2012, when it was still a state-owned enterprise.
Paul Rose's job as an electrical engineer with MRP made him responsible for buying parts and organising services.
During his tenure, the Serious Fraud Office said, he secretly set up three companies that acted as a vendor to his employer. Although his employee agreement required him to disclose his conflict of interest, he did not.
Paul Rose would buy goods from a real company, add a mark up and sell them to MRP, the SFO said.
Drawings from one of the secret companies funded the former couple's lifestyle and were used to pay the deposit on a house.
The pair could not have done this if Jane Rose had not assisted her then-husband with his deception, the judge said.
However, Justice Edwards said this was a secondary role and said a sentence of 9 months' home detention was appropriate in her case.
CROWN WANTED JAIL FOR BOTH
At the pair's sentencing this morning, Crown prosecutor Nick Williams described the case as a procurement fraud and pushed for the pair to be jailed.
"This case is too serious to consider any other sentence than imprisonment and that applies to both offenders," he said.
The offending involved a "systematic abuse of trust" by Paul Rose, who was in a senior role at MRP and had authority to make procurement decisions.
"This case is too serious to consider any other sentence than imprisonment and that applies to both offenders."

– Crown prosecutor Nick Williams
Williams described Rose's actions as premeditated and a gross breach of trust, which damaged MRP's reputation and hit staff morale.
Jane Rose was a party to that breach of trust, he said.
"She knew about it and actively assisted," Williams told the judge.
Williams said Paul Rose should get no discount for remorse and seemed to blame his estranged wife in a pre-sentence report.
Jane Rose had shown some remorse but it was qualified and a pre-sentence report suggested she had a sense of entitlement and was owed money by MRP, Williams said.
Paul Rose, the court heard, had a number of previous convictions, mostly for driving.
He had received a 1 year suspended sentence for receiving stolen property and arson, Williams said.
He therefore deserved no discount to his sentence for previous good character, the prosecutor said.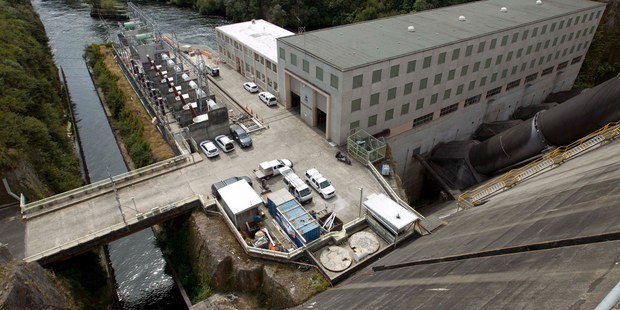 A former employee of Mighty River Power has been found guilty of ripping the company off for $2.3 million. Alan Gibson NZH 2
HOME DETENTION 'AN OPTION' – DEFENCE
Rachael Reed, the lawyer for Paul Rose, took issue with how the Crown described the case and said it was non-disclosure fraud rather than a procurement fraud.
Parts and services had been provided to MRP, she said.
The Crown could not prove there was a loss to MRP because there was no evidence the company would have otherwise obtained those goods and services at a lesser value, Reed said.
Reed disagreed that her client had blamed Jane Rose in the pre-sentence report and said he had shown "elements of remorse".
Paul Rose was a man before the court who had lost everything – his job, marriage, contact with step-children and his assets had all been restrained, she said.
He had taken steps to rebuild himself and had found new employment and formed a new relationship.
Home detention was an option, even if it required a degree of mercy from the judge.
It would be sufficiently punitive on him, she said.
MRP 'BENEFITED'
Jane Rose's lawyer Mathew Goodwin agreed that this was a non-disclosure fraud.
The Crown ignored the benefit MRP had obtained from using one of the companies named in the case, he said.
Good products were provided in a timely manner, the defence lawyer told the court.
MRP actually owes the company, Aero Automation, nearly $150,000, Goodwin said.
There was no indication that the case had adversely affected MRP's share price, he submitted.
In discussing mitigating figures, Goodwin said Jane Rose had lost her job as a sales representative because of publicity around the case.
She has three children and is their primary caregiver. She deserved a discount for her previous good character, Goodwin said, and she had expressed remorse.
While the Crown was pushing for jail, Goodwin took "an entirely different position".
"An appropriate sentence would be one of home detention, or alternatively community detention," he said.