Watchful Eye Software Fraud Detection and Monitoring solution for Xero
Watchful Eye Software seamlessly integrates to Xero to analyse the integrity of your accounting system data.
We also highlight medium to high risk transactions so you can investigate to ensure they are not suspicious.
Full feature list: https://www.watchfuleyesoftware.com/#features

Connect Watchful Eye Software & Xero to continuously monitor your accounting system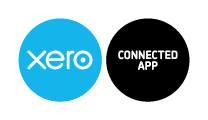 Simply register and log into the Watchful Eye Software website. From within Watchful Eye use your Xero logon details to connect to your Xero company.
It is as simple as that to start monitoring Xero to protect yourself from Employee Fraud.
Share your Watchful Eye & Xero monitoring with your external advisors from within the app.
What is Xero?
Xero is easy to use online accounting software that's designed specifically for small businesses.
It's all online, so you can work when and where you want to. Just login with your PC, Mac or mobile.
Your bank statements are automatically imported and categorized, letting you see your cashflow in real-time.
Invite your team and work together on financials. You can collaborate over your up-to-date numbers.
Xero has all you need to run your business – including invoicing, paying bills, sales tax returns, reporting and much more.
Find out more or try Xero Accounting Software for free.
 Watchful Eye Software Product Overview
 https://www.watchfuleyesoftware.com/service/product-overview/